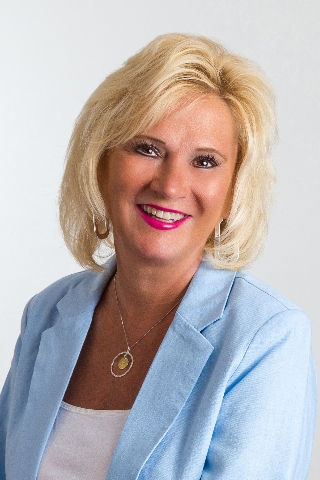 Vicki RutherfordEast Regional
A Full-time Commitment to Excellence!
"You have to believe in what you do and know. Your clients and customers take priority!" These words describe Vicki Rutherford and her approach to life. In today's complex real estate market, you need someone who realizes that real estate is a profession that carries a great amount of responsibility and hard work--a person who can produce the results you need. Providing personal attention, taking the time to listen and looking for ways to make a difference is how Vicki approaches every opportunity. She begins by listening to her clients' special wants, needs and dreams. As you talk with her, she helps you crystalize your objectives, so that you can make the most intelligent decisions about selling or buying a home. Additionally, Vicki has an Exclusive Buyers' Agent, Kelly Pezze, who helps provide high-level service to all of Vicki's buyers. As an experienced real estate agent and also a lifelong resident of the Murrysville/Export area, Vicki has the advantage of being familiar with the people and homes in the area. She has proven her ability to handle any situation that might arise during a real estate transaction. She understands all aspects of real estate - financing and interest rates, marketing and life- style needs.
Top Sales Agent - Murrysville Office - 1996 through 2022
Over $14 Million in Sales - 2022
Chairman's Circle Award - 2022
Circle of Achievement Award-2022
Member Of National Association Of Realtors®
Member Of Pennsylvania Association Of Realtors®
Member Of Westmoreland Realtors® Association
66 Homes Sold in 2022
Diamond Award Recipient, Westmoreland Realtors® Association
Avid Gardener
Certifications
Relocation Certification
Buyer Agency
E-Certified
Chairman's Circle
President's Circle
Leading Edge
QSC (Quality Service Certification)
Contact Vicki